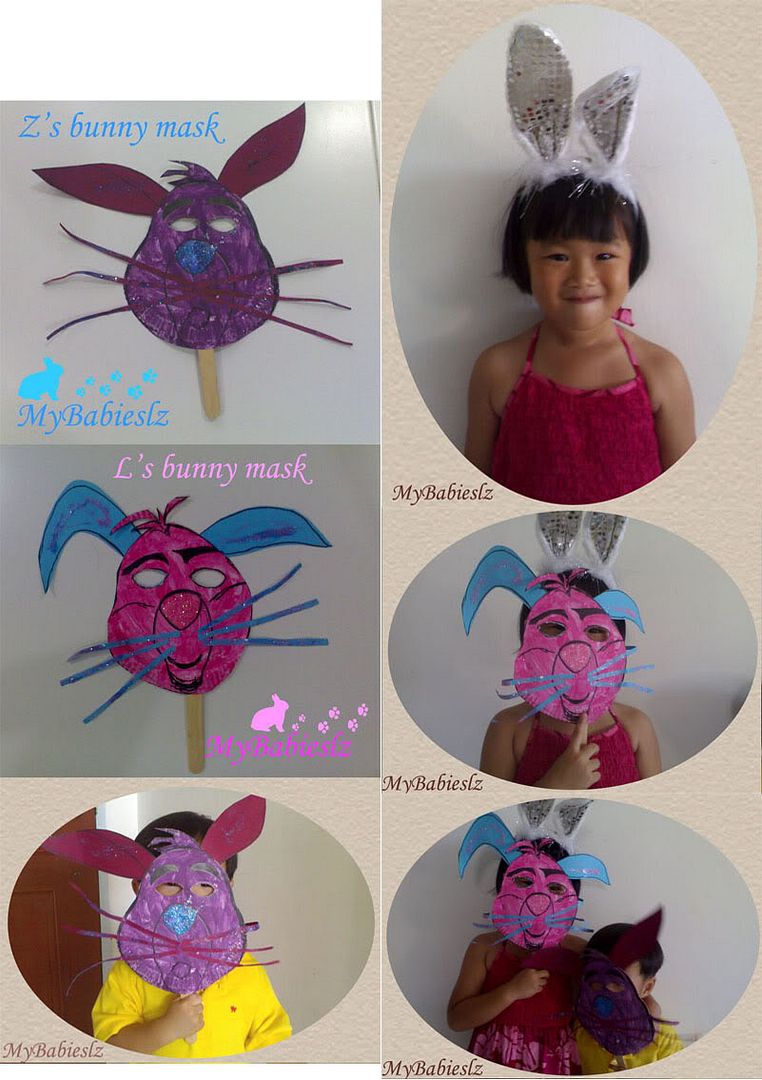 They had a great time doing the masks with us yesterday.... Painting the paper plates(they chose their fav colours for the plates & ears), putting the glitters, ... Thanks to daddy for the great work! Dun u think it look like the bunny in pooh & friends?

Z kept saying that it was a 'mouse', do u think it really looks more like a mouse? Only after we told him it was a rabbit, then he started hoping around with the mask. L told me she enjoyed the show & tell. She was very happy that she got to do it twice, 1 for the mask and 1 for the egg.

I'm very glad that both of them enjoyed the celebration.... :) Hope everyone enjoy this coming holiday too!