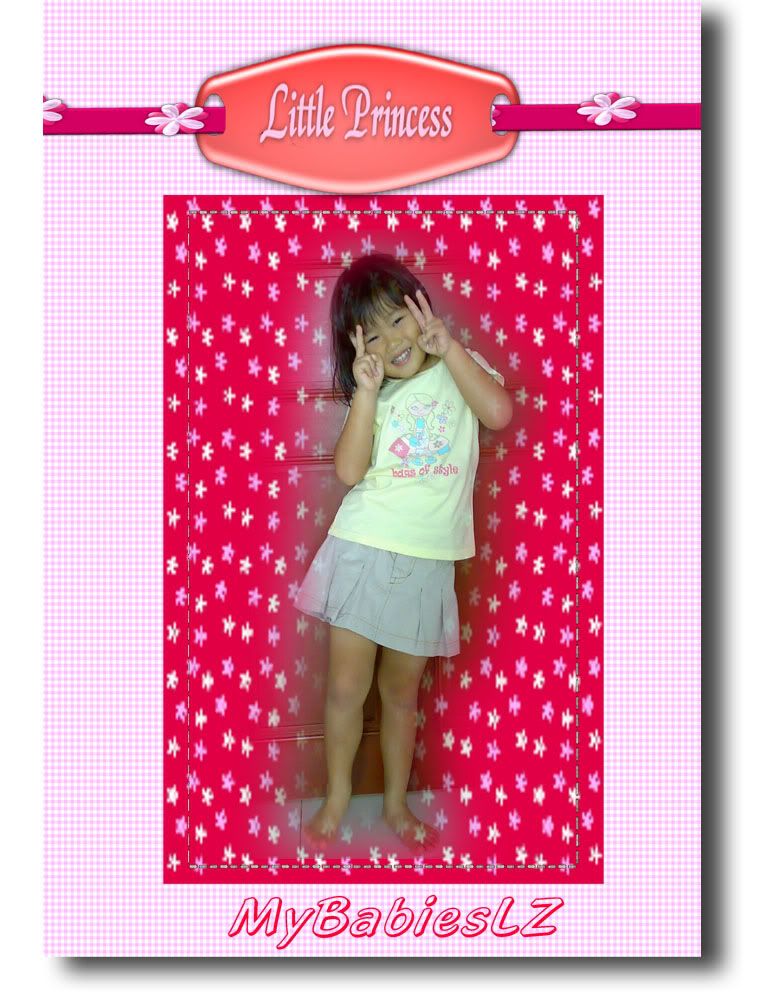 Daddy & L had this conversation after their bedtime stories.
L
:
Daddy........
DH
:
Yes, sweetie?
L
:
I love u

DH
:
I love u too.... Pls be a good girl, daddy doesn't like to scold or punish you, ok!. Sorry if I have shouted or scolded you........ ( DH felt bad for scolding her at times)

L
:
Daddy, is ok, don't say sorry. Becos' I need to be scolded when I am naughty. So please don't say sorry...........

She is such a
darling
! We love her sooooo much! She always say things that melt our heart.
ps: This post is writted by DH. Coz I forgot the exact words that she used and I kept asking him to repeat.