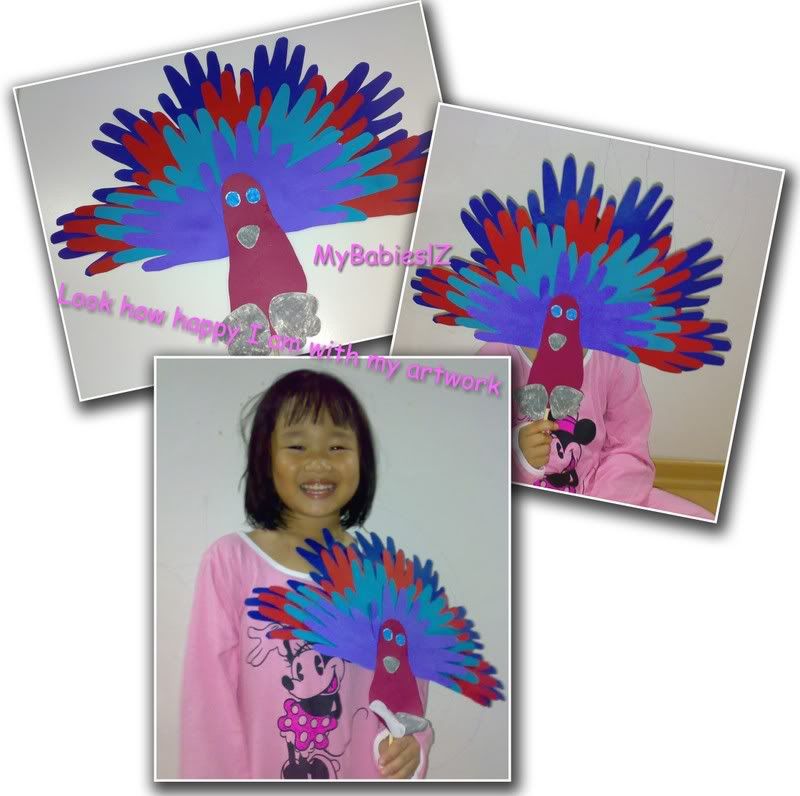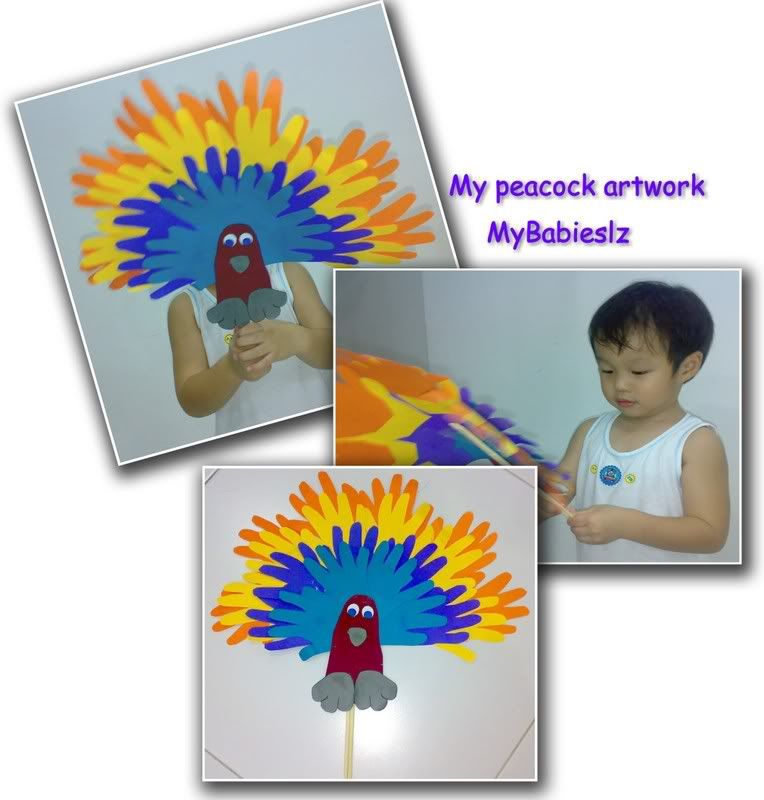 Did a
peacock
with the shapes of their hands and feet. Slightly different from the website. Used the sticks so that it's easier for them to hold.
Things that you need:
construction papers

scotch tape

scissors

glue

disposable chopsticks or any sticks
Very simple craft. I help them to trace their hands & feet. L tried to cut the shapes and I did it for Z. They glue it themselves.