LZ attended the church Christmas Party and as usual, their blur mommy got the timing wrong and they were half hour late.
L immediately looked for Rachel and joined the primary school children and Z was 'stuck' with me coz he fell asleep on the way there and he was grouchy.
He joined in when it was art & craft time.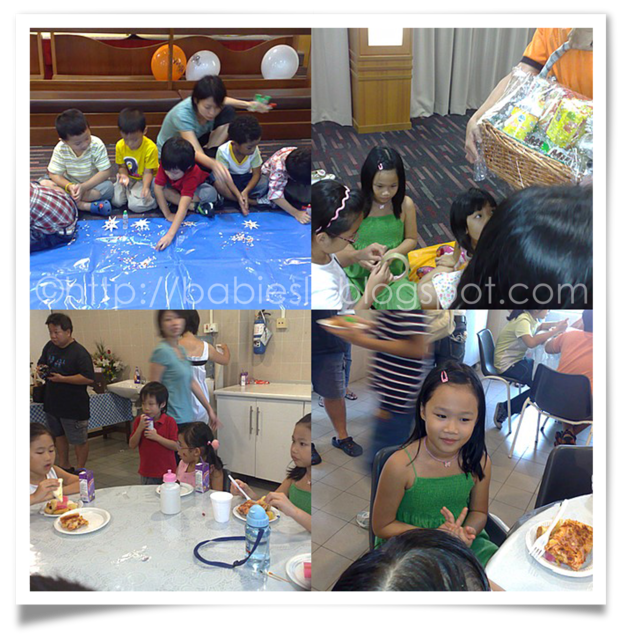 This year what they did for craft time was meaningful, they wrapped hampers for the old folks.
After the Christmas party, we went over to my Aunt place for gathering coz it was
Justin
2nd birthday
!
Justin is sooo adorable & chubby! I'm gonna miss him when they go back to Italy next year.....
LZ
had lots of fun with him and they were in their uncle Nic's room most of time. I think there were more than 6 kids hanging out on his bed alone. Why? Cos he has all the fun stuffs in there! Xbox, psp, computer etc...
Hahaha....