There were so many places that I planned to go this Saturday, zoo, bird park, blading etc... In the end, we are back at the beach again.... I asked LZ and they were happy with it, especially when they heard that baby Javier will be going too. They were disappointed that godparents can't make it for the trip though...

I wonder when I grow old, will they go to the beach with me?

I love this pic!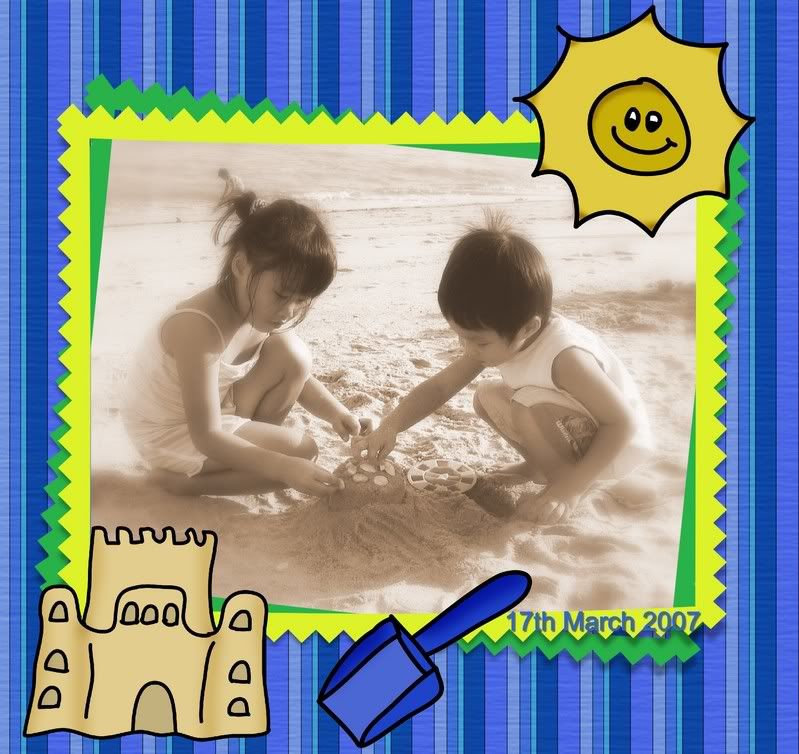 It was Javier 1st trip to the beach and he had lots of fun too!