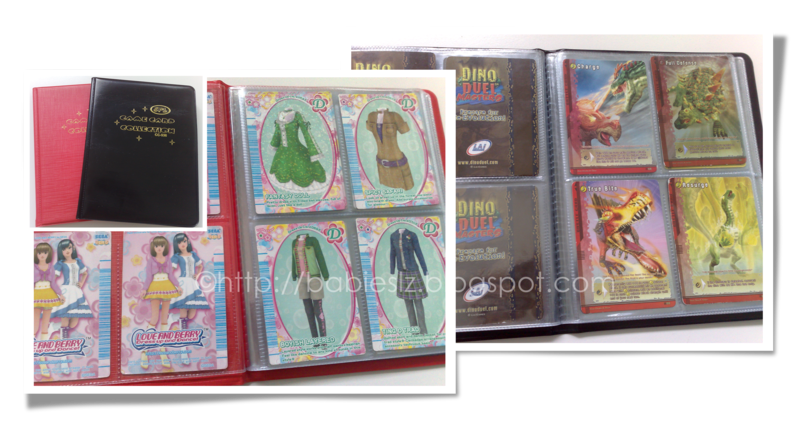 These are the game cards they collected when they played at Time Zone. Left album belongs to
L
and the other one,
Z
.
Before I got them the album, they often bring it with them (
most of the time
) when we go out. I think that they are hoping that we will go to Time Zone. Some of the cards looks worn out after some time, espcially
Z
's. He bring it along even when we go pick
L
from school. I was glad that I found the card albums at Popular book store.
The one that
L
likes is sort of like dress up game. The girls are
Love & Berry
. Using the cards she has, she will dress either one according to the game mode she chose and then play the rhythm & dancing game. It is also a contest on how you dressed them up.
Z
's game is easy too. There are 3 different type of
dino cards
, character card, master card & battle card. He just have to slide whichever cards they ask you and start the games of scissor, paper & stone.
Besides these,
LZ
are still crazy over the same stuffs.
L
- Winx club, High School Musical & Hannah Montana.
Z
- Thomas, Teen Titans & Ben10. There are other character that they like too but that's all I can remember for now. Kids are lucky... I don't remember playing these games at their age...