My princess's bento for today :)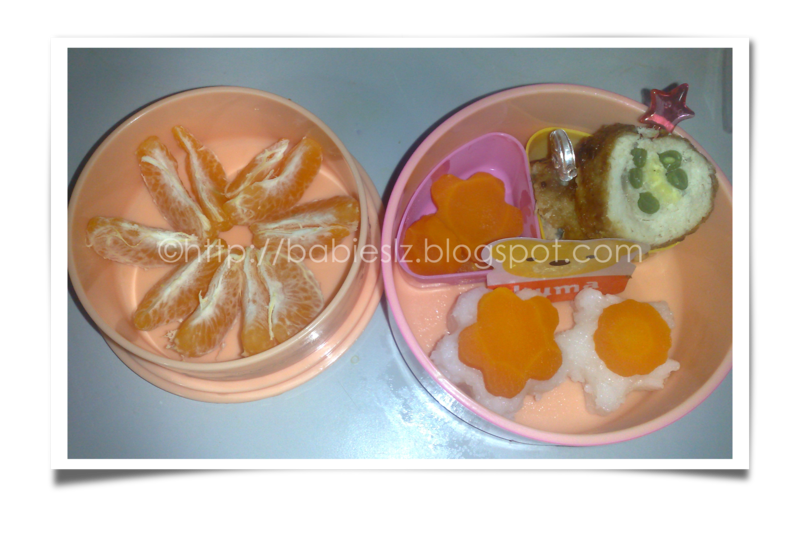 Left: Thai mandarin orange. Right: steamed carrot, chicken rolled with fine beans & babycorn, rice topped with carrot.
I am extremely tired.... LZdaddy is having gout again and I have to do everything on my own. If I have known it earlier, I wouldn't have prepared bentos or do any cooking...