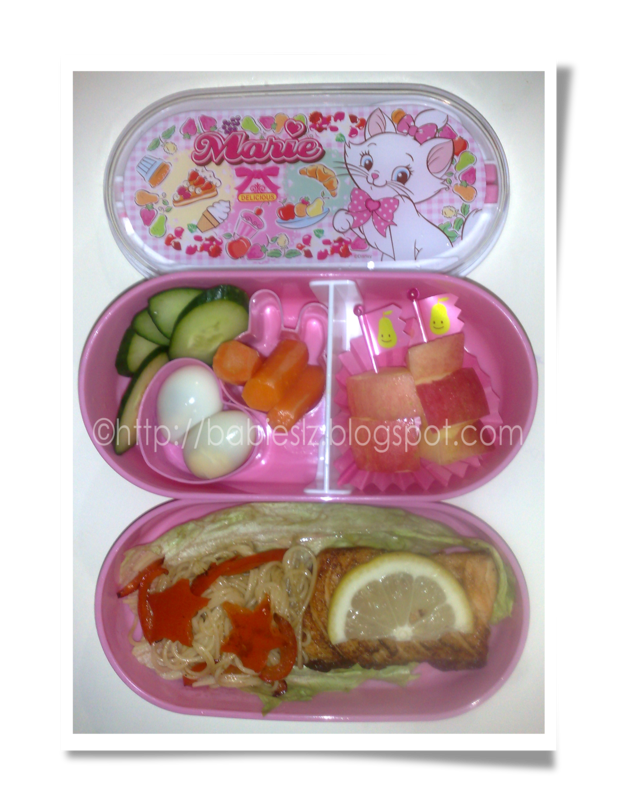 Top tier: Cucumber, baby carrots, quail eggs & diced apples. Bottom tier: Angel hair pasta & salmon.
L went to school today....
Poor girl
... She was so sleepy when I woke her up. The medicine is making her so drowsy.. I told her if anytime she doesn't feel good, she will tell the teacher and I will fetch her early.
I made this for upon her request
:)
She said she felt like eating salmon for today's bento. I'm glad she still has appetite and that also means she is better
:)