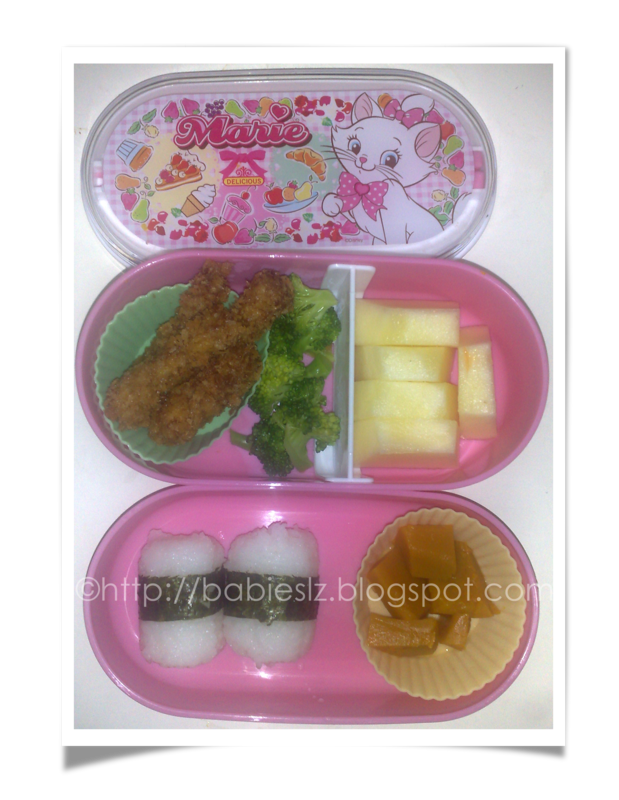 Top tier: Pork fingers, broccoli & honeydew. Bottom tier: rice & steamed Japanese pumpkin
Today,
L
didn't finished her food except fruit. She said the bell rang before she could finished... That's because she lost her water bottle and she had to queue to get a drink.
L
is a slow eater, that's one of the reason why I pack food for her, so that she doesn't have to spend time queuing up.