LZ like to rush to hide whenever they know daddy is opening to door. They like it when daddy comes home looking for them. But tonight, they made a mistake... It wasn't daddy that was opening the door, it was our neighbour. Z hurt himself while rushing to hide... He knocked against the corner of the coffee table.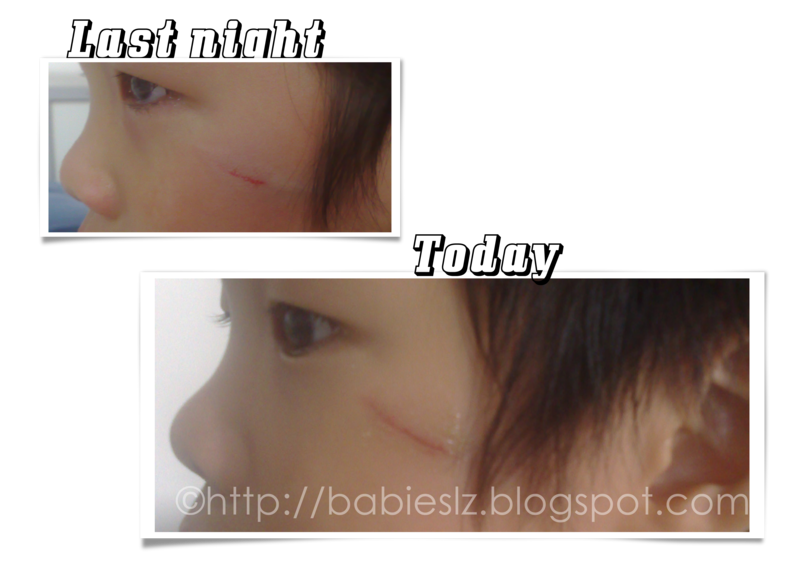 As I was cleaning it and applying zambak
Z :
Sorry mommy that I hurt myself.
I asked him :
Why you apologise to me?
Z :
Because I know you will feel sad... Please don't tell daddy, later he will scold me.
So sweet right?
Obviously I can't keep this from daddy. I didn't scold him, he didn't mean to let it happen. I told him to be more careful and assured him that daddy will not scold him.
Daddy didn't see it till this morning. He immediately apologised to daddy..... Daddy feels heartache. He already has a scar above his eyebrow.... Now we hope this will not leave any scar on his face.
ps: Pic may take some time to load...