I was planning to prepare something else but in the end, I made maki today coz Z asked me to make it for lunch today and L said she would like to have it for her bento.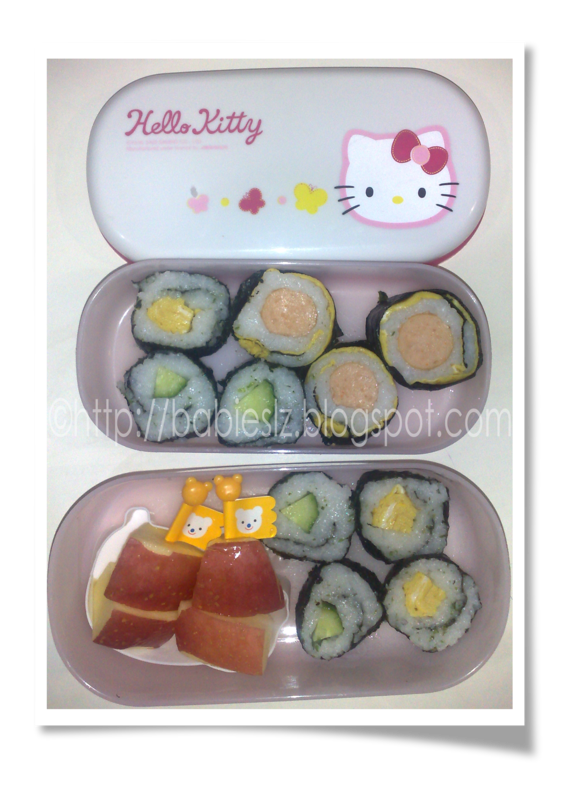 I am
disappointed
with the bento today... I didn't put enough effort into making the maki and I was rushing
(as usual)
. It doesn't look that good! But.... My girl
cheer
me up!
Hehehe...

I was in the midst of preparing it
Me :
Aiya... Today your bento doesn't look that good!

L :
No Mommy,they look yummy!
Me:
No... You see this part, this.....
(
pointing at it
)
L :
Let me try

She took one of it

L :
Still very yummy and look ok.
*smile*
My girl is good at making me a very HAPPY mommy
:)
In the afternoon, at least I have more time to make nice looking maki/sushi and more selection for them
:)