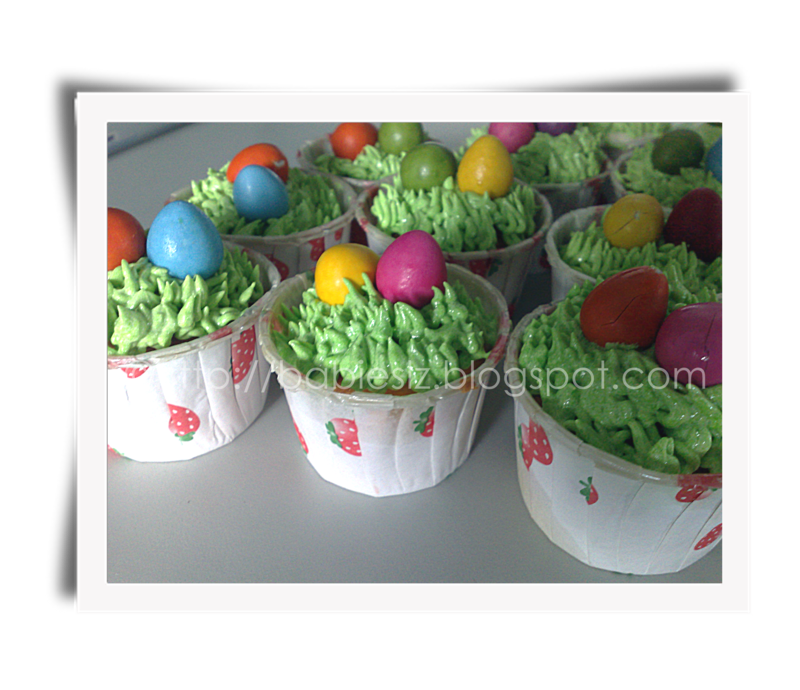 I know Easter is over.... Meant to make this during weekends but I forgot about it till we were having the Easter chocolate eggs :p I asked LZ if they want to have it and they said yes :) and I know my friend's kids would love to have some (not shy hor? Hehehe).

I decided to use half of the mixture to bake some chocolate chip cupcakes for LZ's snack and the rest for the cupcakes. I baked it last night and put on the icing this afternoon. My initial plan was to use fondant to try to make bunny but was simply too lazy :p Hmmmm... I am sooo lazy! Anyway, I know LZ will be just as happy seeing the eggs on it :)

PS : May need to wait for a while to see the pic...