Today is a
special
day
:)
We registered our marriage
8
years ago.... We don't usually celebrate on this day, only on our customary day. But since it is the school holiday, LZdaddy decided to spend time with us
:)
How sweet!
We never thought of spending the day without the kids, so whatever we planned for the day was for them
:)
We have talked about going for cable car ride for a long time and today we fulfilled their wish
:)
It was
Z
's first ride and
L
's 2nd ride. Did they enjoy it? They sure did
:)
(though it was raining on our ride back)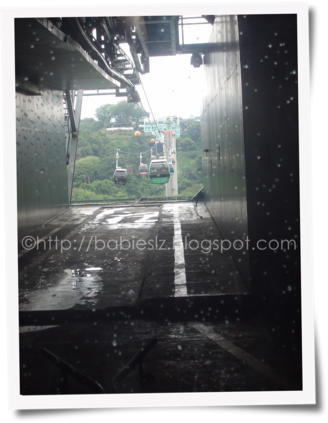 What was he looking at?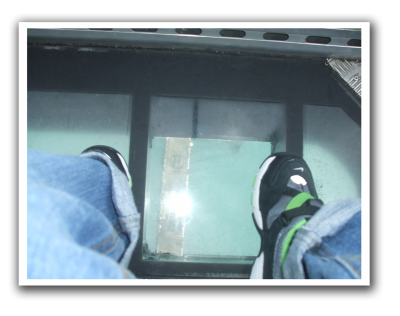 Transparent flooring! That's what he was looking at! We chose the glass cable car.
Despite the heavy downpour when we arrived at Sentosa, we had a nice time drinking coffee and eating snacks
:)
We wanted to go for the
4D Magix
but there was a long queue, most people do not have umbrella with them like us, can't go anywhere. We decided to head back and shopped at Vivo City.
In the evening, we had dinner at
Mingles
, a restaurant at
Playground
. They served good sausages and ice cream but the main course doesn't come with any side dishes like potato or fries, you will have to order it. Service was very good
:)
Tomorrow is another fun day for LZ with their friends. They do not know what I have planned for them, hope they will enjoy as much as today
:)