Left: star crackers & apples. Right: Pooh bear shaped bread with chocolate & peanut butter, star shaped hard boiled egg.
Since young,
L
has never liked peanut butter but the other day, she asked me to buy peanut butter with chocolate. Another spread that she has never liked was kaya. She told me recently she made sandwich in school and she had it with kaya and she liked it! I think as she grow older, she is not as fussy
:)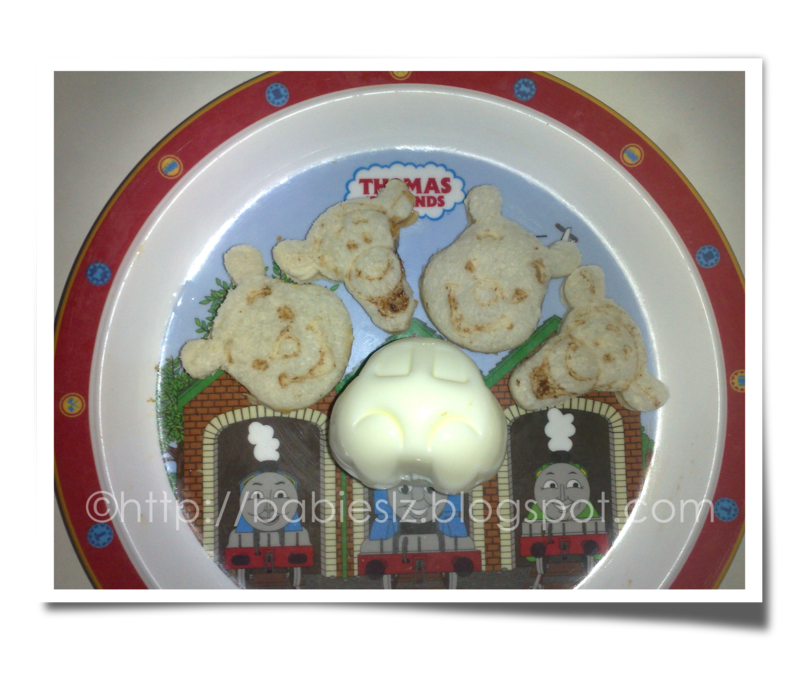 Z's breakfast: Pooh & Tigger shaped bread with peanut butter, car shaped hard boiled egg.
Z
loves eating the egg white but not the egg yolk. Everytime he has the egg, he will carefully remove the egg yolk. What does he do with the egg yolk then? He feed it to our
dog
!
:D
My babies love bread, especially toast or plain.
L
can have 3 or 4 slices at one time! And
Z
usually take 2. If I am lazy to cook and I suggest having sandwich for meal, they will definitely say
YES
:)