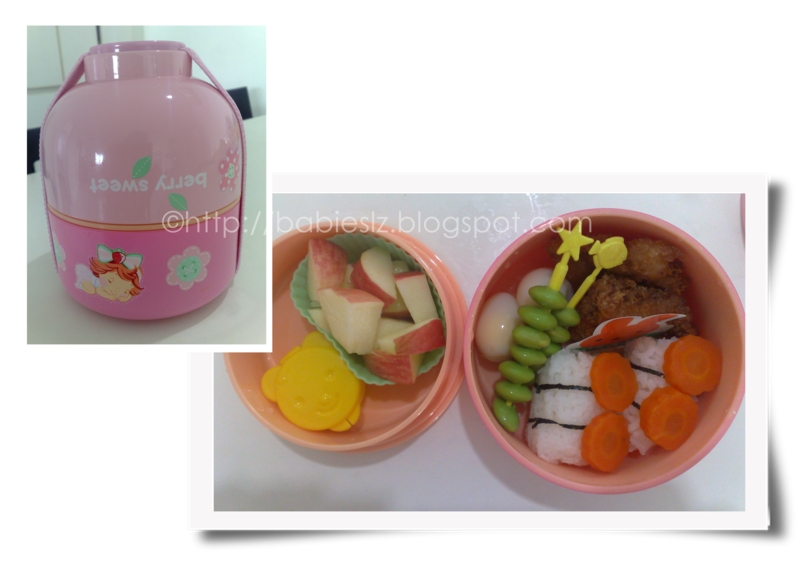 First layer (left)

: Apple and mayonnaise (for pork cutlet).

Second Layer

: Quail eggs, edamame on sticks, pork cutlet, rice and carrots.
Think today I prepared a very sumptuous meal for
her
recess. There was so many things that I want to put inside
:p
Everything in the box today is
LZ
's
favourites
except that
Z
doesn't like egg yolk.
LZ
like the pork cutlet
:)
They ate so much that there was
none
left for daddy. LZdaddy asked for it when he came back from work (
he knew I would keep some for him
). Maybe next time I should prepare bento for LZdaddy
:)
He likes it the last time I did that. That means I have to wake up much earlier than now and cook more!
*faint*